Domain Tracker
---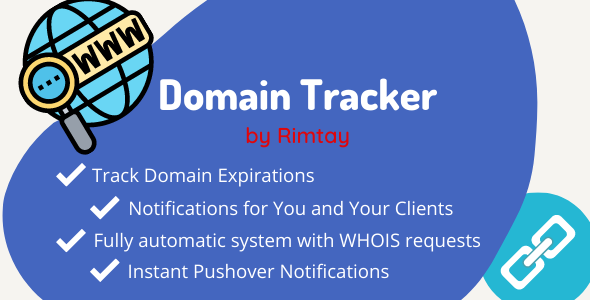 Are you tired of forgetting to renew your domains? Are you tired of tracking them? Missed a notification mail for renewal, or worse, did they miss sending you that mail? Or are you a freelancer who works with too many clients and forget to remind them to renew their domain names?
Don't lose domains ANYMORE
Rimtay Domain Tracker will help you remind to renew your domains automatically. It checks Domains automatically for most TLDs with automatic WHOIS requests.
No Need to Bother with Customers Again
Tired of contacting your customers to renew their domains? We are tired, that's why we have a solution. Rimtay Domain Tracker has a Clients feature. You can assign domain names to Clients, and our System can notify them on your behalf.
More Details
Close Project